Xbox: Flare event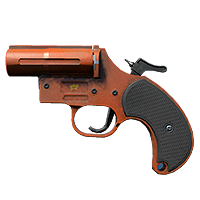 Every Xbox player will get one Flare Gun for free after playing their first battle each day from August 15 (14:00 GMT) till August 18 (14:00 GMT). We hope this gift will somehow compensate for inconveniences our players may have experienced due to any technical issues with our recent update.
Thank you, and we wish you a lot of fun in the game!
Start a battle with a sealed container that contains a flare gun with one flare.
Shoot a flare to the sky to summon an orbital fridge with rare weapons and valuable loot inside, but beware - your enemies will see your flare and most likely try to steal your loot!